from Texas GOP Vote:
http://texasgopvote.com/issues/stop-big-government/intruder-dials-911-afraid-homeowner-might-have-gun-0053571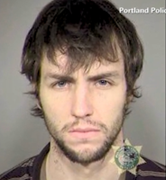 A Portland, Oregon, woman arrived home to find an intruder in the shower!
The Portland homeowner called out "Why are you in my house taking a shower?"
The uninvited shower guest replied, "I'm sorry…my name's Timothy James Chapek."
Timothy Chapek, 25, then dialed 911 and told the emergency operator, "I just broke in to a house and the owners came home…I think they might have guns."
The homeowner also called 911 to report the intruder.
I don't know about you, but it's a good day when lawbreakers are fearful, rather than the law-abiding! And guns, or even the threat of the good guys possibly having guns, can make that scenario the norm.