Not only is this lesson liberal Godless propaganda, it is also false because students can pray at graduations and sporting events.
article below from Red Hot Conservative:
http://www.redhotconservative.com/to-pray-or-not-to-pray/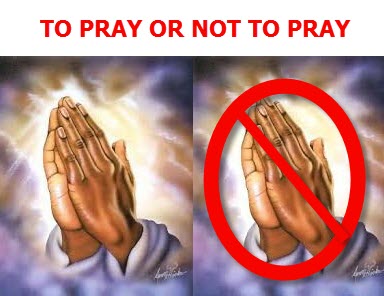 I have been warning you about the Texas Association of School Administrators (TASA) and their agenda of Transforming the Texas Education System. School Administrators across the state of Texas are spending millions of tax dollars that could be utilized to hire teachers or help students but instead they are funding this liberal/progressive organization. It is imperative that YOU (children or no children in the school district) get involved and find out the amount of money your district is spending on TASA and Texas Association of School Boards (TASB).
CSCOPE, unfortunately laid the foundation for project based learning (PBL) in our Texas schools. TASA now has lessons on
I TUNES
to help teachers further implement PBL. The first I Tune lesson I read is titled "
A Question of Faith
" which was developed with The Learning Network of the New York Times. (YIKES). The lesson is out of the High School Government course and instructs students to discuss and ultimately decide individually and collectively if prayer should be aloud at an upcoming school event. They also are to engage in other questioning which put students on the spot as to their faith and beliefs.
Below is an excerpt from the lesson where students are perform a school-wide survey regarding other's opinion on school prayer.
Students are also asked to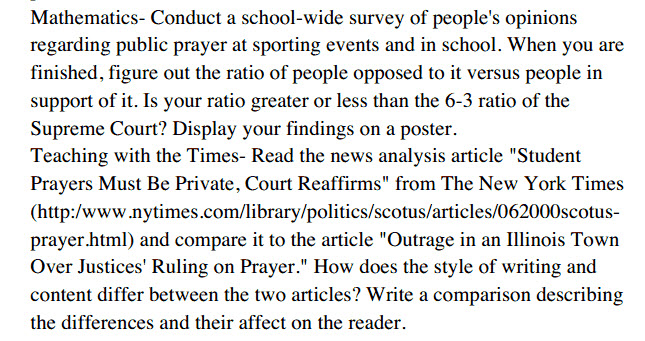 I find this totally unacceptable! GET INVOLVED NOW!!
Below is a snap shot from TASA's website on their I TUNES online lessons. Believe me this group is not about children they are out to implement and agenda and indoctrinate our kids. They want to
TRANSFORM TEXAS EDUCATION
with a progressive/marxist ideology.