Texas A&M has Fired Aggie Football Coach Mike Sherman. Politics and money play huge roles in Football in Texas.
For example, when Texas A&M was considering moving to the SEC, the Texas Legislature (which I am sure had other things on its plate) called a meeting to discuss the issue. That is how influential football and politics are on each other here in Texas
.
There are many reasons why politics plays such a huge role in Texas College Football.
1) Many Texas Politicians went to the big Texas Football Schools like Texas A&M and the University of Texas. When something is going on, like a coaching change, they want to have their say.
2) Money. College Football in Texas brings in lots of cash to the Texas economy. When something involves lots of money in Texas then it is going to involve politics. The move to the SEC will actually bring more money to Texas, in my opinion. Having big football schools like Alabama, LSU, Georgia, etc. coming to play at Texas A&M will bring in an entirely new, and big, source of revenue to the State that the State does not currently get.
3) Big donors have political friends. Big donors help pay for college football needs. When the football team is not doing well then the big donors want to see a change (like a coach getting fired). When a change happens, the big donors want to play a role in deciding how to fix things and who gets hired. They hold this leverage because they give big money to the school and they have big political friends.
It will be interesting to see how backroom Texas politics and money will play a role in the selection of a new coach for A&M.
I recently wrote an
article regarding the question of whether or not Texas A&M will fire Mike Sherman after posting a record of only 25 - 25 after 4 seasons
. This last season under Sherman was considered as one of the biggest failures in recent history because of the tremendous potential and expectations to start the season. Most of the games lost this year could not be understood. First half double digit leads followed by second half collapses that Sherman could not do anything about.
The wait is over. Earlier today I learned from
Texags
that Coach Sherman had been fired.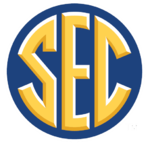 AggieAthletics.com
reports that A&M Athletic Director Bill Byrne has not selected an interim coach for the Aggies for the possible bowl game. It is rumored that University of Houston's coach, Kevin Sumlin, might be considered as a possible new coach to lead Aggie Football in the move out of the Big 12 and into a new conference, the SEC (
Southeastern Conference
).