Jefferson County District Attorney Investigator Marcelo Molfino accepted CASH to Falsely Charge Political Activist David Bellow with Stalking and Perjury following Bellow's Whistleblower complaint
by David Bellow
on September 10, 2019 at 2:19 PM
---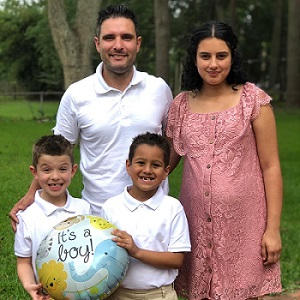 My name is David Bellow and I have been vindicated and am telling my story of corruption in Jefferson County, Texas. I am happy to announce that the horrible, politically motivated false charges against me of Stalking and Perjury have been completely dismissed (Click for Dismissal Orders Here:
Perjury
,
Stalking
), and now the Texas Rangers have opened an official criminal investigation against Jefferson County and Corrupt District Attorney Bob Wortham for abuse of office and official oppression against me with District Attorney Robert Trapp being appointed attorney Pro Tem as Special Prosecutor (
Click Here for Texas Ranger Report of Investigation obtained through an Open Records Request
).
BACKGROUND
I used to be very active in the political world, standing up for what I believe is right and fighting to expose corruption. I frequently blogged and wrote articles and got involved in the political process, even being elected as a political party official. Back in 2014, my now ex-wife started leaving my one-year old son in cars in parking lots while she had an affair. I was told of the affair and of my son being left in cars and I did what any parent would do and I went to that parking lot and got my crying and hyperventilating one year old son from that abandoned car where he was left alone. I went home with my son and then tried to set up marriage counseling as a reasonable non-violent person would do. We went to what we thought was Christian Counseling at First Baptist Church Beaumont where Texas Licensed Counselor (and pastor) Larry Walker's not so Christian advice was to suggest divorce instead of reconciliation attempts, and he even suggested a divorce lawyer on standby in the church. That is unfortunately the sad reality of many churches who are falling away from faith and family values. This is important though because it is the first instance where the State of Texas opened an investigation into what would be a long excruciating story of corruption in Jefferson County. The state began investigating the professional counselor license of Larry Walker for such things as not reporting suspected Child abuse or neglect as required by law after hearing of my son being left in cars in parking lots. During the divorce and child custody proceedings that followed, there were no accusations against me. I was a good father involved in my son's life and I was never accused of being threating or abusive, and in fact, my ex-wife signed multiple under oath sworn statements stating that I had never committed family violence and she was only seeking a no-fault divorce. However, she didn't want our son to have me as a father, which is similar in many custody battles in which people allow hate and bitterness for another person to rip children from loving mothers or fathers whom the children need and deserve equally, which has created the greatest societal crisis of our time with the effects of single family homes and children without fathers being well documented and catastrophic for the children involved and for society as a whole (Click here for government statistics:
https://thefatherlessgeneration.wordpress.com/statistics/
). I, however, intended to fight for and protect my son and be in his life as his father. In fact, I had the upper hand in the custody case as my ex-wife had admitted in sworn testimony to being violent towards me and leaving our son in cars while she had affairs. That is when her attorney (who was also the attorney for the church where the counselor was under investigation) started to pull out some tricks against me to delay justice. For instance, If you try to sanction the other side with petty complaints such as turning over discovery items a day late, then you can wear down and drag out custody litigation cause the other side to run out of money, then you win. So that is what her attorney tried to do. They even hired a "private investigator", Marcelo Molfino.
CORRUPTION: MARCELO MOLFINO and JEFFERSON COUNTY DISTRICT ATTORNEY BOB WORTHAM
They hired Marcelo Molfino to download my cell phones and allege that not all the data was turned over so that they could try to get all evidence tossed out in the case on a technicality. My side hired our own, more reputable private digital forensics, Red Forensics, from out of town who determined that not only was the report and data from Molfino false and misleading, but it also apeared as though Marcelo Molfino was practicing as a private investigator without a license. So I blew the whistle on Marcelo Molfino with the State of Texas, and the Texas DPS determined that Marcelo Molfino was practicing without a license which is a Class A Misdemeanor. And that is where my real troubles began. You see, Marcelo Molfino was the lead Criminal Investigator for Jefferson County District Attorney Bob Wortham. Not only did I uncover the illegal activity of Marcelo Molfino in my case, I then discovered many other instances where Molfino was violating the law and using his position in the DA office to oppress people. Through Open Records Requests, I even discovered false contradicting statements on government documents, and uncovered many instances where he would get paid by people in the "private civil arena" and then turn around and try to get people charged criminally under his criminal prosecution hat against the people he was paid privately to oppose. The Texas DPS asked the Jefferson County DA if he would be filing charges against Molfino, and the DA said no. The DA decides who to protect and who to prosecute. After protecting his investigator Molfino from criminal charges that I blew the whistle on, the DA Bob Wortham then put Marcelo Molfino on a mission to personally bring false charges against me using the power of his prosecution office. Can anyone say clear conflict of interest? This was done for 2 reasons. This persecution against me was done in retaliation against me for my whistleblower complaint to silence me and discredit my complaints against Marcelo Molfino, and it was also done because, as would come out in criminal trial testimony, my ex wife, at the direction of her attorney, paid Marcelo Molfino at least $1500 cash shortly before Molfino brought false charges against me. She even went to the Jefferson County Courthouse government building to meet Marcelo Molfino as part of this "private exchange" of services, according to trial transcripts.
After nearly 2 years of a custody battle, the money ran out for me to fight and I offered my ex-wife 50/50 custody of our son, which she accepted. Her acceptance was just another trick though as her acceptance was only so she could get the custody case against her out of the way so that she could transfer the proceedings to Jefferson County to do an immediate modification custody suit to change the child custody order to try to take my son from me. She brought the case to Judge Larry Thorne, who her attorney had made a rare large donation to. Judge Larry Thorne would later be found by the State of Texas as having accepted tend of thousands of illegal contributions from attorneys and fined nearly $40,000 (
Click Here to see Order against Judge Larry Thorne
). Not surprisingly, the local DA Bob Wortham who holds the power to prosecute, did not prosecute judge Larry Thorne for the felony violations the state found him to have violated.
So back to the custody case, only a month after accepting the final 50/50 custody agreement order which I hoped would bring stability to my son's life, and after years of a bitter divorce case in which she swore against any allegations of family violence from me, my ex-wife simply then went to Jefferson County Investigator Marcelo Molfino and paid him cash money. She then filed criminal complaints alleging that, three years earlier, even before the divorce started, she felt "alarmed" when I, while we were married, went to a parking lot to get my son from an abandoned car. So she filed felony "stalking family violence" charges against me as her basis of trying to change the agreed custody order with the new Judge Larry Thorne. The DA's office of course fast tracked a prosecution against me with Marcelo Molfino at the helm. Molfino was under investigation at the time as a result of my complaint BEFORE he brought retaliatory charges against me. Even worse, Molfino was paid cash money by my ex. Literally the prosecutors office was taking money "bribes" to prosecute, and they put Molfino directly on the case to silence me and discredit my legitimate complaints against him which were validated by the state of Texas. That wasn't enough to silence me and I kept fighting and I kept investigating, so then Molfino personally wrote out an affidavit alleging I am a liar and charged me with felony perjury. What better way to discredit your accuser than to bring false perjury charges against him so you can just say don't believe him he is charged with perjury. At one point the DA wanting a ONE MILLION dollar bond or NO BOND. I guess the only way to keep me from talking to the Texas State investigators was to try to put me, a non violent political adversary, in permanent confinement with bond higher than an alleged murderer.
I fought and I exposed and finally one by one the charges went away. Felony Stalking case dismissed. Felony Perjury case dismissed. I have never been convicted and have never pled guilty and never been found guilty. I have been vindicated with all criminal cases now gone away. Of course you won't find word of my cases dismissed in the news like I was in the news when the DA's office sent word to the news stations of my initial arrests so they could parade my mugshot though the news and all but convict me before a trial.
This story I bring to light only touches the surface of the roller coaster ride I have experienced, and barely addresses all the instances of criminal activity and corruption I uncovered involving the Jefferson County District Attorney's office. There have been many less fortunate than me who might have pled guilty just to cut a deal to get out of the false prosecution, or maybe they were found guilty based off of fabricated evidence. I will continue to fight to protect and defend the Constitution and the rights that everyone should enjoy by fighting and exposing corruption.
The big news to top off my vindication from the false prosecution by Jefferson County, is that the Texas Rangers have officially and formally opened a criminal investigation against Jefferson County for abuse of office and official oppression against me. Yes, the Jefferson County Criminal District Attorney Bob Wortham and his office are under official criminal investigation by the Texas Rangers with a special prosecutor even having been appointed from another county.
So I am back! I got to settle down for a bit and I have a beautiful wife, Denise, son and stepson, and baby boy arriving next month! I will be writing and blogging more about politics I am passionate about and about political news, with a focus on the broken family court system that needs drastic reform to save and stabilize children and society, as well as a focus on public corruption and criminal justice which need drastic reforms to prevent innocent people from going to jail due to faulty or fabricated evidence and a lack of Constitutional protections and due process, and due to even intentional false prosecutions that are rampant and allowed to happen.